Here we share mindfulness articles with you about your body-mind, with tools to bring you into balance and to enjoy a healthier life. In addition to articles written by our staff , we have a number of articles from contributors.
All of the articles shown below are yours to read, forward, and republish in any form—but only in their entirety and unedited, including any credit information.
If you'd like to submit an article for consideration for publication, please send us an email.
---
by Gregory Drambour
A reoccurring theme is the idea that you can allow the path to serenity to be easy. We all have a tendency to want to make it complicated. During a session with a client, I asked, "Could you allow how you discover what you are looking for to be easy?" She was struck by this simple question; it seemed to really penetrate her. It surprised me too. Continue reading…
by Shelia Norling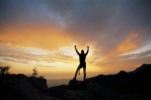 We all have information for each other that can help to improve the quality of our lives. Clarifying what we need and communicating it to a receptive community can make the difference between a comfortable prosperous life and a struggle to keep up. Continue reading…

They say, "Today yang, the masculine, active principal of energy, is dangerously over extended while yin, the steady holding of the feminine principle, is depleted." Yin and yang are out of alignment, and this is what is causing the present imbalance in our world, from the dissolution of the family, to the abuse of the helpless, to addictions of every sort, to a horrifying escalation of violence everywhere. Continue reading…
by Bob Vaughn

Many people are sensitive to EMF radiation and can became seriously ill. You can find out more about a man, who became healthy, slept better after he protected himself against these harmful waves. Read this article because it can help you improve your sleep. Many sleepless night may be caused by EMF that are constantly disturbing the harmony in your body and cause ill health, in worst case cancer. Continue reading…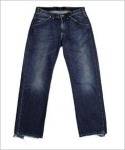 by Debbie Gisonni
If life were a pair of DKNY jeans, what would yours look like? Would they be worn and faded, thinning in spots… Continue reading…

When my partner Leigh and I began developing a method of DNA activation called Regenetics™, we discovered through kinesiology (muscle testing) that each of the body's auric or electromagnetic fields corresponds not just to a chakra but to a third-dimensional sound octave… Continue reading…
by R. Factor
Like the fine drops of water on the tips of the palm fronds, so are you infinitesimally small, seemingly one of many, inconsequential. It is easy to think that what you do does not make a difference… Continue reading…

When I was a child, a Nabisco product called "Animal Crackers" got my attention quickly. I loved how the crackers tasted, felt, looked and I loved the package they came in. Continue reading…
by Haim Factor
It's that time of the year when everything seems full of hope and love; that seemingly universal time for goodwill to all. You can hear and see the strong emotions all around. It's that unique period for a better life for all us. But did you ever wonder… Continue reading…
…the magical children with abilities that you have yet to understand. The attributes of Crystal Children are simply two-fold, they are extremely powerful and yet extremely vulnerable. Continue reading…
by Rhonda Factor
It's true that many women really suffer before and during their monthly period. But can there be a larger purpose behind these symptoms? Continue reading…
by Haim Factor
OK–now we've got your attention! This is a true story about what you can do to use a different four letter word in your life—you deserve it. Continue reading…

by R. Factor
Each organ and system in the body knows its role. By connecting to our body and its needs, we attune ourselves to our most basic needs at any given time. Continue reading…