Multidimensional Evolutionary Music and Sound
Activate your DNA with online meditation music. Activating your DNA is about awakening dormant potentials and tapping into multidimensional aspects of your human self that have been dormant, waiting for the
right codes to unlock the doors. Activating your DNA is about more fully becoming a spiritual being of Light and embodying a human form.
There are many techniques and approaches to activate the DNA, ranging from mantras, visualizations and affirmations, to formulas and constructs. Whatever approach or technique you choose to follow, it's most effective to take advantage of your resolve, which expresses itself as intent in your day-to-day interactions with the world around you.
Our path is to unlock and activate the codex within your DNA through sound and vibration, with what we call "soundscapes".
DNA Music
DNA Activation soundscapes unveil more of the resonant field of potential that is YOU. Using sound/frequency as a bridge, soundscapes connect neural pathways to assimilate this knowledge on a higher level and do it more quickly. Soundscapes do not impose any fixed dogma on you; they serve only to "connect the dots"—so you can complete the puzzle yourself.
Read below to learn more about and how to order individual DNA.Level One Activation CD's or DISCOUNTED complete sets, as well as our latest additions: The Odyssey, ReJuva, and Shamballa.
Click here to view a detailed PDF file about activating your DNA and Evolutionary Music (695k download).
DNA.Level One CD's — Activation 1-2-3-4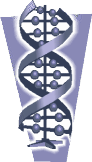 From the deepest space within, waveforms of a higher order resonate the codes within your DNA, unfolding the magic and wonder of all that you truly are. This CD set of music on DNA is a powerful channeling with the intent, which serves to activate the codex within your DNA, the bridge between the multiple dimensions of matter and the Divine. Travel on cyber-shamanic journeys into the many-faceted realms of Light and Awareness..
Each CD in the 4-CD DNA.Level One series is a near 50-minute journey shapeshifting through the infinite probable realities of your being—awakening and activating your unfolding potential.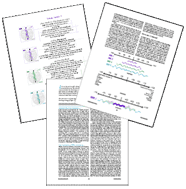 Channeled with conscious intent, these soundscapes are profoundly powerful tools to prepare you for the next wave in evolution now manifesting on the planet.
While you can purchase the CD's individually or as discounted set, we recommend that you work with the entire set of 4 CDs, as they were designed to be used together.
A Companion Guide is also available, which contains extensive information on DNA Activation, as well as useful source materials.
---
This, the first, the place to start; feeling tones of alchemy's art; in the memory of the cells is the key; multi-dimensional, infinite, free; that which leads to immortality; pulsing modulation resonates within; to the heart of the matter; is where we begin.
Electronic.Ambient.Synthesis, Length: 49:12
---
In this, the second CD; we enter into the depths profound; through waveforms of evolving sound; energetic seals dissolve; light quotient's creativity unbound; electrons expanding orbits revolve; in freedoms dance again; in the full spectrum of the transmission we send; all together, more than the sum of each alone; a calling and a journey home.
Electronic.Ambient.Synthesis, Length: 44:35
Effects and Benefits of Using DNA Soundscapes
The following are some of the positive effects reported to us from individuals using DNA soundscapes:
More relaxed; less stressed overall
Deeper and better sleep
Enhanced dream activity
Deeper meditations
Expanded intuitive awareness
Awakened new levels of creative expression
Consciousness becomes more fluid and open
Need for less sleep
Awaken more refreshed
Enhanced healing processes in physical body
Increased manifestation abilities
More synchronistic events
Overall, feeling happier and joy-filled, more grateful
Feeling lighter, more energetic
Increased remote perceptions
Enhanced flow with life's events
Increased ability to balance emotional states
Dormant creative talents released
More response oriented, less reactive
Enhanced sense of connection with various animals and nature
Grounded sense in stance and gait
More "fitted" in one's body
---
In this, the third; an energetic balance made; communication and communion beyond words; a bridge links gaia, human, alien and the divine; a common ground beyond space and time; for, in truth, all emerged from same; different aspects of the game; lines of probability converge; past, present and future merge; in the point of power; the nexus of the now; synchronicities and infinite possibilities emerge.
Electronic.Ambient.Synthesis, Length: 48:40
---

In this, the fourth; a vision of rebirth; descending into the element of earth; our path of intent leads underground; to hidden treasures revealed in sound; in these dark caverns formed in tears; of many lives and many years; we face our deepest doubts and fears; the way transformed in love's delight; dispels the pall of illusion's night.
Electronic.Ambient.Synthesis, Length: 48:40
DNA.Level One – COMPANION GUIDE (Recommended)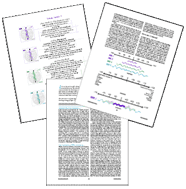 The Companion Guide contains more extensive information regarding our approach to DNA Activation through music/sound/frequency as well as answers to many frequently asked questions regarding this topic. Different listening suggestions are presented on how to incorporate soundscapes into your life. Some of the common effects and benefits are listed, along with some testimonials for our customers. We also share the history of our sound healing research and how utilizing higher consciousness music can assist in your transformational processes. Several powerful guided journeys and meditations are also presented to get your started. You will find the Companion Guide to be a valuable reference for deeper explorations and insights into the work. Contents Include:
Our Research | FAQ | Listening Suggestions | Effects & Benefits | About the Creators | Guided Journeys & Meditations Recommended BookList | Recapitulation Journal
56 pages includes journal, 8.5 x 11 full color, coil-bound
DNA.Level One – Order SETS together and save!
FULL Set 4 CD's WITH Companion Guide

Set of all 4 Activation CD's

The Odyssey CD
EXPAND your Energetic Matrix. BALANCE your Chakras. GROUND your Manifestation.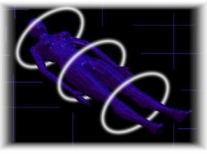 The Odyssey is a 60-minute soundscape journey designed to balance the human bio-energetic field, utilizing advanced concepts of a sound and light environment.This journey opens and aligns all the chakras and expands the auric field. With regular use, it teaches you to be balanced and centered. The soundscape of this CD truly "modulates the Lifewave" and allows you to participate in the process by following along with your consciousness and directing the energy in areas where you need to focus. It is recommended that you add a chakra balancing meditation to this process to enhance the experience. We also recommend that you use the Odyssey CD on occasions prior to listening to any of the DNA Activation CDs.
Listen to a FREE sample of The Odyssey CD above.
Rejuva CD
This music (2 CD set) is designed to open new pathways in your entire auric field.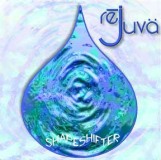 It is important to keep the energetic signatures of the song titles in mind as you listen to each section of the music. During your first initial listening sessions, hold the CD cover and focus on the name of each track title and then the sub-title in your consciousness. It will be clear to you when each section transitions to the next. Ask your guidance to share knowledge and wisdom from the higher dimensional realms as to their importance in this piece.
Shamballa CD
Accelerating unfoldment at the nexus of planetary evolution.
In answer to The Calling—this transmission from Shamballa. A sacred space, a sanctuary of sound. Within these frequencies of beauty is a path of strength and evolution.
Breathe deeply of the sparkling Prana of the Life Force. Feel the Joy of Awakening. The light of your inner sun shines brightly, awakening every cell. Breathe deeply into the vision of possibilities now made manifest. Follow the feeling tones with your breath and your bliss. In this Oasis we share, we approach you with the living water of life's creative flow.
Enjoy. Be In Joy.
Drink deeply of the nectar of vitality, rejuvenation and freedom. Nourish your Body of Light—be forever refreshed. In these frequencies we are moving energy…. we are restranding the DNA….we are connecting you with YOU. You are becoming beacons of Light and transformation.
A synergy of essence, unity within the beauty and uniqueness of diversity. Your lives are of a higher art—Life affirming acts of Devotion and Love, each as you are guided, from the most open place of clarity you can envision. Become the living Grail in the essence of your becoming. Paradise will manifest on Earth.