by Shelia Norling
(Read below for more information on the author.)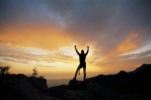 We all have information for each other that can help to improve the quality of our lives. Clarifying what we need and communicating it to a receptive community can make the difference between a comfortable prosperous life and a struggle to keep up.
I once hosted a small gathering where a group of six women met and networked. Although the group was small and no one knew each other, it was amazing how many needs were fulfilled. Here is an actual sampling of what happened.
One woman was an accountant. She was looking for more clients and she was looking to house-sit for someone because she had sold her house and her new house wasn't ready yet. Another woman there had a friend who was looking for a house sitter while she was gone for a couple of months to care for her daughter. The two exchanged in-formation and an arrangement was made.
One woman had started a catering business and was looking for weddings and large parties to cater. She was also looking for an accountant but had been putting it off because she didn't want to just hire someone from the phone book. She and the accountant struck up a conversation and began a business relationship. Another suggested that she might also consider large corporate meetings as a source of catering clients and that perhaps her husband could use her services at his firm. Another said that her daughter-in-law was in the wedding business and was always looking for good caterers and that she could put them in touch.
One was looking for a job as an administrative assistant and another's husband was interviewing for an administrative assistant in the same area.
One woman seemed a bit hesitant to ask but saw that everyone was getting what they needed. She shared that she had been experiencing a great deal of pain in her arm for months and had seen several doctors but they couldn't find the problem. I told her that I could show her a simple technique to remove the pain and would be glad to show her at the end of the evening. I did and her pain was completely gone when she left.
Months later we met again and I learned that the pain had never returned.
So many needs were being fulfilled that everyone started thinking of other people's needs.
One said her dentist was looking for a dental hygienist but couldn't find one in his remote area and another said she had just met a lady working at the grocery store who was a dental hygienist who couldn't find work and was even willing to relocate.
One needed her fence repaired and another had a son who was a handyman.
One needed an auto mechanic she could trust and another knew of one.
One said her teenage daughter was looking for summer work and another was looking for a babysitter she could count on.
All of this in a small group in the span of a couple of hours. So what's different between this and how we often experience networking? Networking can provide this type of result but often doesn't because the emphasis is so often on selling what you offer to the group instead of giving what you have or know to the group.
This small setting worked this way for a number of reasons. Before sharing needs, we created a comfortable environment and set the tone with a brief discussion about the possibilities that community can offer. We took turns briefly telling what we needed and gave the speaker our attention. The emphasis of the evening was on fulfilling each other's needs.
If you belong to a networking or social group, try making this suggestion to your group. Suggest that for one event (and probably leading to more) instead of everyone briefly introducing themselves and saying what products or services they offer, have everyone briefly introduce themselves and say what they need or what they are looking for. It can be helpful to preface this with everyone taking a moment to write down 3 to 4 things they need. These "needs" can be for any aspect of life (i.e. business, family, finances, health, gardening, home improvements, etc.). Give examples to the group (such as the ones in this article) to help everyone get the idea.
What we are looking for is often more customers and clients. I don't mean to suggest that these needs are excluded. The intention is to change the way we communicate what we are looking for. It can be very helpful to define clearly your perfect client or customer and then share this description when you network. For example, my perfect client is someone who wants to create a life they love through a simple and fun process.
It's human nature to be more on the defensive when you feel someone is trying to sell you something (i.e. this is what I have to offer) than when someone is asking for your help (i.e. this is what I need). People tend to go out of their way more to help someone when they know what they need. It feels good to fulfill someone else's need. In fact, it can be quite addictive!
The best way to get your needs met… is to let people know what they are.
---
Shelia Norling has been exploring the mechanics of reality for over two decades. Visit her online at www.BeDoHaveMore.com where she explores greater possibilities that lead to a life you love. Download her free Special Report You Can Decide – What Do I REALLY Want? to help you clarify your needs and wants.
You are welcome to copy, forward, and republish this article, but only in its entirety and unedited, including this information.