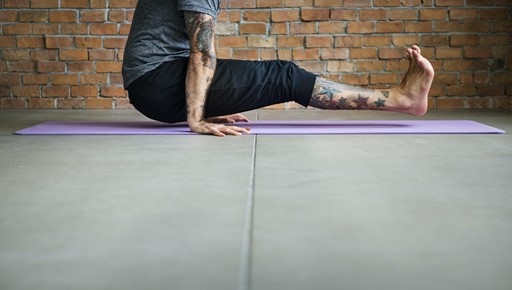 Photo via Rawpixel
If you're like most active individuals, the coronavirus pandemic likely threw a wrench into your regular fitness routine. But this doesn't mean you have to put your progress on hold! Even if you're still apprehensive about in-person training at your favorite studio or gym, there are several ways to support your health and fitness at home. From at-home workouts and nutritional recipes to relaxation techniques for reducing stress, check out the following list of resources for help staying healthy during the pandemic.
Bring harmony and balance to your life with BodyMindWisdom's meditation, yoga, and self-help products! For questions, complete this form or call 888-575-5332.
How to Work Out at Home
Until you're comfortable returning to the gym, working out at home can be fun and challenging. Set up a home gym and try some new workouts to keep yourself motivated!
Healthy Meals and Snack Ideas
Eating right is more important now than ever. A healthy diet will support your mental health and boost your immune system to fend off illness. A good suggestion is:
Relaxation Techniques for Coping with Stress
Due to changes to our regular routines and the ongoing uncertainty surrounding the COVID-19 pandemic, everyone is feeling a little stressed right now. Find ways to relax at home!
It's important to stay positive and find ways to adjust to the changes brought on by the coronavirus outbreak. The extra time at home presents an excellent opportunity to reevaluate your fitness goals and to try some new workouts. And once you get back to your gym, you'll be ready to take it to the next level!